Pantry 5000 provides emergency and ongoing food relief for people in the Southern Kingston and Northern Frankston municipalities. People need to be able to demonstrate financial difficulty to qualify to receive food assistance. Usually people are required to provide a Centrelink Health Care or Pension Card.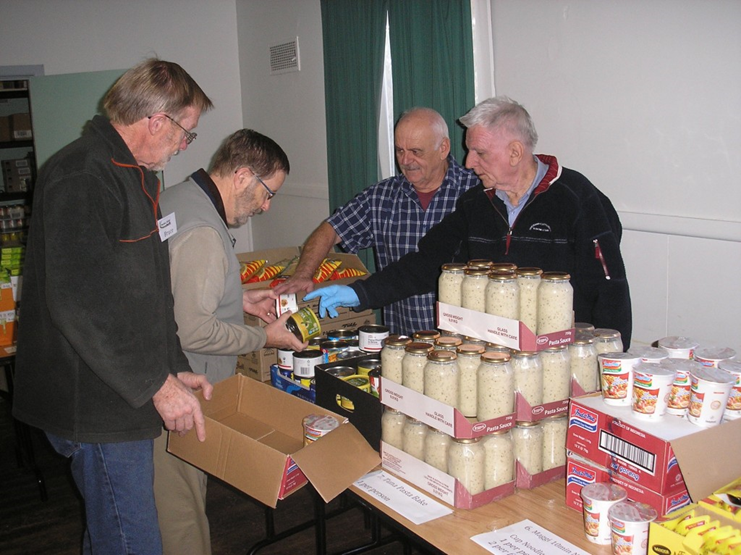 The name Pantry 5000 indicates this is a place to receive food. It also reflects the fact that the food is manifestation of God's love and grace – as in the the feeding of the 5000. Our aim at Pantry 5000 is show God's love and acceptance to those he sends to us.
New Opening Times:
From March 2nd 2022 Pantry 5000 will change its opening times will be 9:30am – 1:30pm. To help maintaining social distancing you are asked to attend teh following times based on the initial of you last name.
| | |
| --- | --- |
| AB | 9:30-10:00 |
| CDE | 10:00 – 10:30 |
| FGHI | 10:30 – 11:00 |
| JKL | 11:00-11:30 |
| MNO | 11:30-12:00 |
| PQRS | 12:00-12:30 |
| TUV | 12:30-1:00 |
| WXYZ | 1:00- 1:30 |
Pantry 5000 operates from the church hall at the St Aidan's centre on the corner of Poulson St and McLeod Rd Carrum.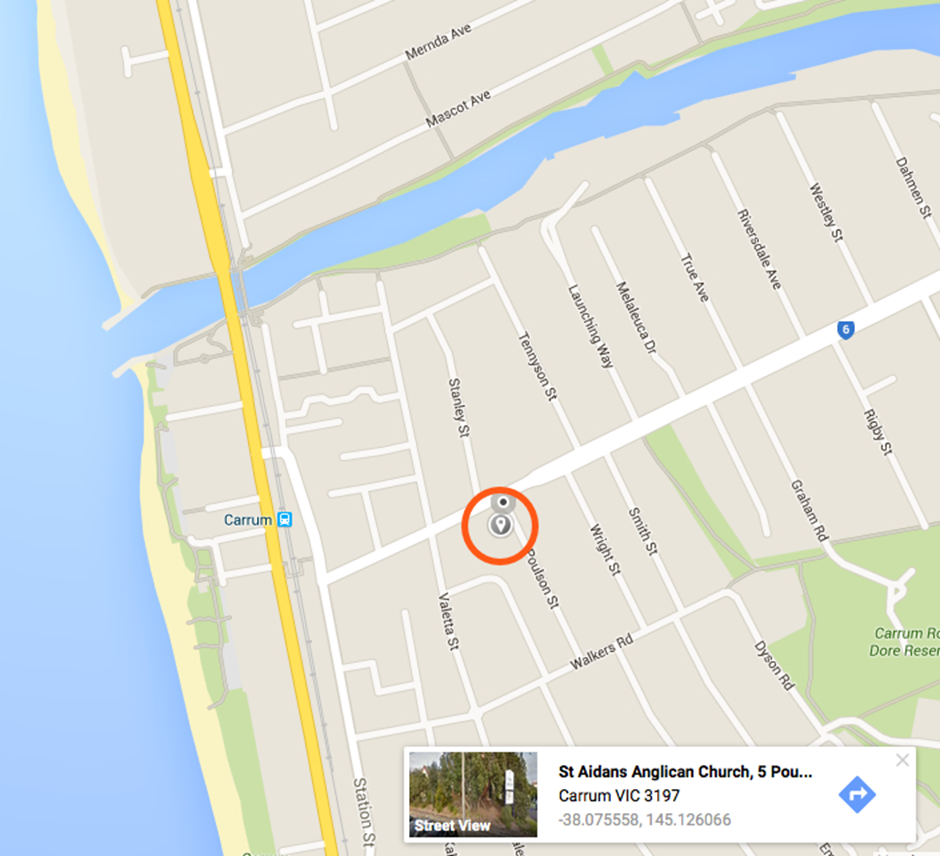 Volunteers
We have a great team of volunteers – about 45 in all.

| | |
| --- | --- |
| | The Packing team prepares individual packages of fruit and vegetables, cereals and other food items. |
| | The Catering team provides a lovely morning tea for guests to enjoy after they have picked their food. |
| | The Distribution team assists people to select appropriate food items from the range of foods available that include dry goods, dairy items, frozen meals, fruit and vegetables and bread. |
The Hospitality team is there to lend a listening ear and a helping hand to those who need it.
If you would like to become a volunteer with Pantry 5000 please contact the Parish Office on 9772 1251 or email [email protected]
Our Supporters
Pantry 5000 obtains the majority of its food as rescued food from a number of organizations.
| | |
| --- | --- |
| | Foodbank Victoria provide groceries, cold and frozen items and fruit and vegetables. |
| | Second Bite provides most of our fresh fruit and vegetables as well as a range of frozen and dairy items. |
Woolworths Seaford and Patterson Lakes provide bread items.
Brumbies Carrum Downs and Sandringham provide bread and bakery items.
City of Kingston partners with Pantry 5000
The City of Kingston has entered into a partnership arrangement with Pantry 5000. This involves the City of Kingston making a grant of $5,000 per year for the three years 2015 – 2017. This partnership will enable Pantry 5000 to continue to provide a wide range of food to be distributed to those in need in the local area.
Councillor Bearsley presents Kingston partnership cheque
On the 1 May 2016 the Mayor of Kingston Cr Tamsin Bearsley presented a cheque to the Parish to establish the partnership. The Longbeach Parish and Pantry 5000 are very grateful to the City of KIngston for their support of our outreach programs.