Throughout the year we will have a variety of events that you can come along to, or invite your friends and loved ones to, which will allow us to get to know one another more and to shine God's love into our community. Please use our connect form if you would like more information.
Market: 18th of February, 9:00am – 12:30pm at St Chad's.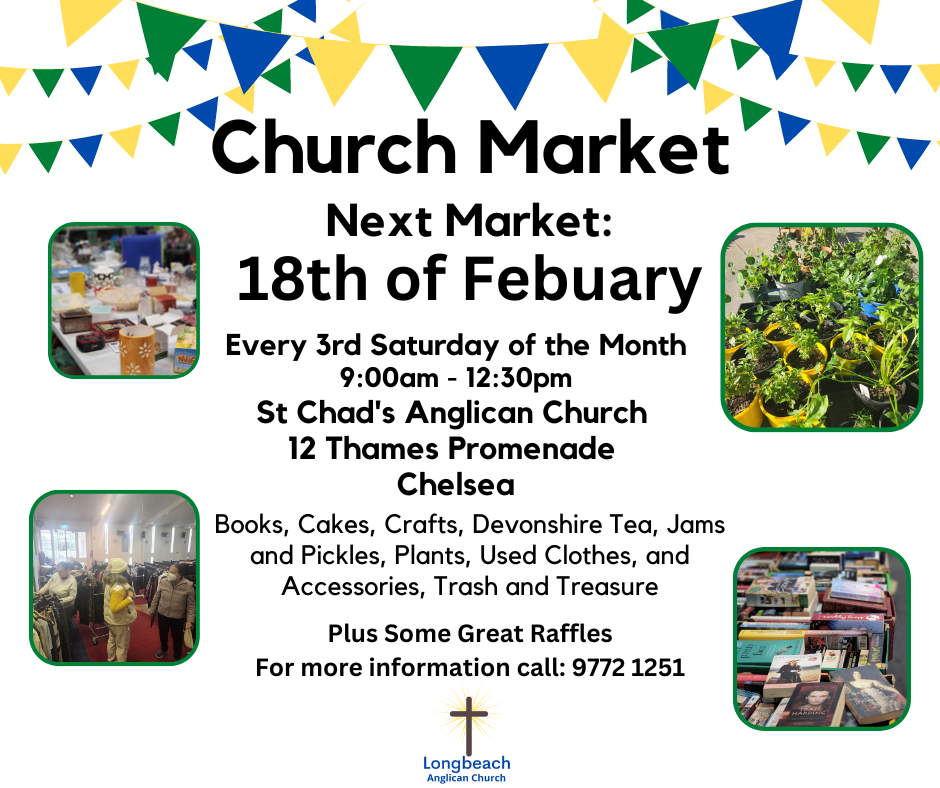 Every month on the third Saturday we will be having a Church Market which has a range of great bric-a-brac, plants, jams and pickles, baked goods, used clothing crafts. You are more than welcome to come and browse these items while having a Devonshire Tea or a classic Sausage Sizzle.
Prayer Retreat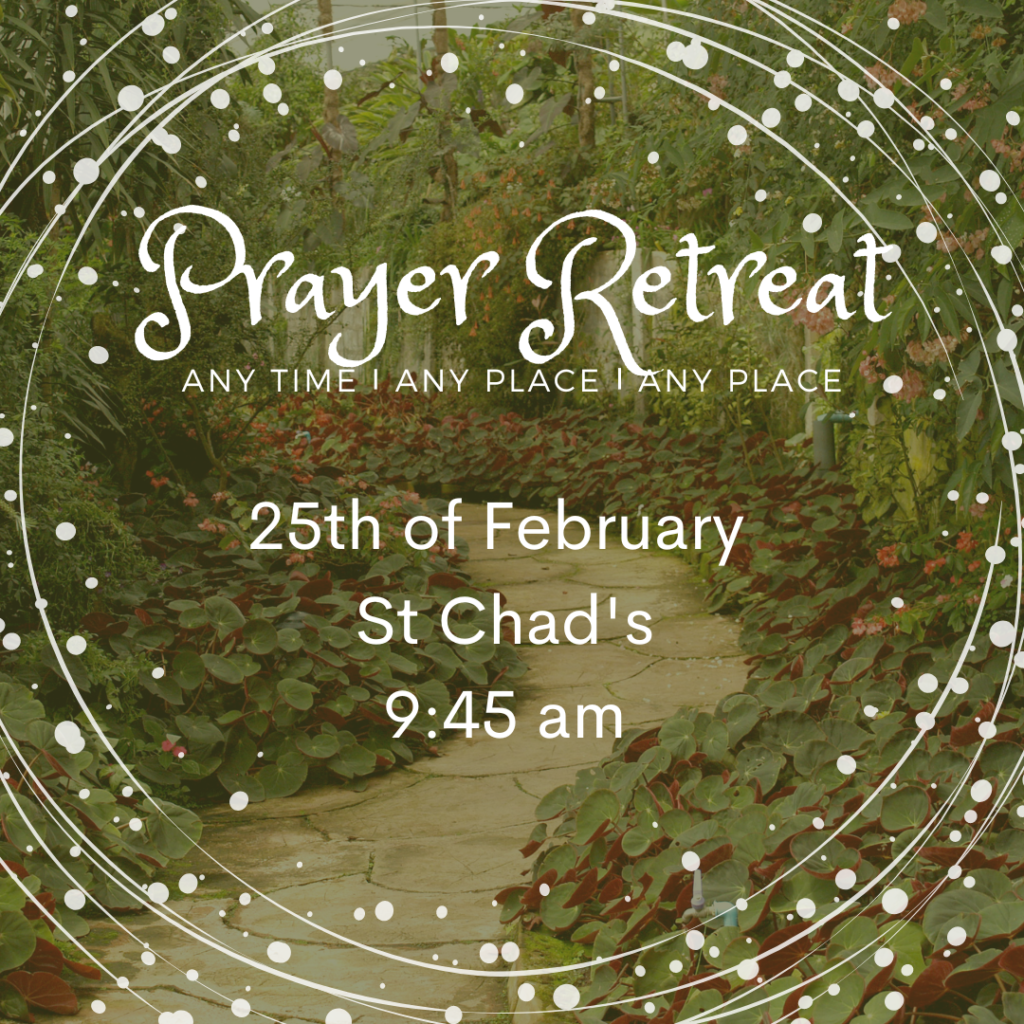 On Saturday 25 February, we are holding our next prayer retreat at our St Chad's Centre. It will start at 10.00 am and finish at 3.00 pm.
Morning tea and lunch are provided and donations toward the day are most welcome. We have a great team organising this and they are Robyn Wheatley, Glenis Peterson, and Julie Whalen. Please pray for the team and this day that it will be a wonderful time of worship and reflection as we start the Lent season.
Please put your name on the list if you would like to come.